Rapper Lupe Fiasco backs new Hong Kong production house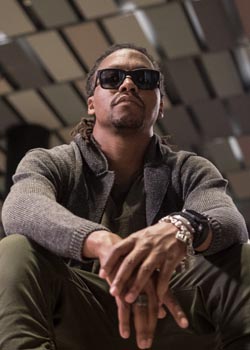 Rapper Lupe Fiasco has teamed up with Hong Kong-based marketing/media exec Bonnie Chan Woo on a new multi-platform production house, Studio SV.
The fledgling outfit, which debuts at the MIPCOM market in Cannes next week, kicks off lofty cross-cultural ambitions with docu-series "Beat n Path", which follows Fiasco across China, living out his passion for martial arts and exploring China's hip hop scene.
Based in Hong Kong and Los Angeles, Studio SV's brief is high-end, mainstream TV programmes, digital content and films for global audience "with a mission to foster cross-border collaboration and inclusivity".
In an overnight announcement, the company said it "aims to stray from the norms and traditional boundaries and maintain an edgy disruptiveness, consistent with Lupe's outspoken nature, to produce content with inspirational celebrities and influencers, introducing fans to personal passions which are mind expanding".
Studio SV plans on producing a diverse slate of at least 10 original titles over three to five years, beginning with three titles planned for completion in 2018, as well as seek co-production opportunities across the Asia-Pacific region.
Budgets will vary depending on the size and scope of individual projects, Studio SV said in a statement released at out of L.A. just before midnight on Thursday Asia time.