HBO's "Westworld" tops China rankings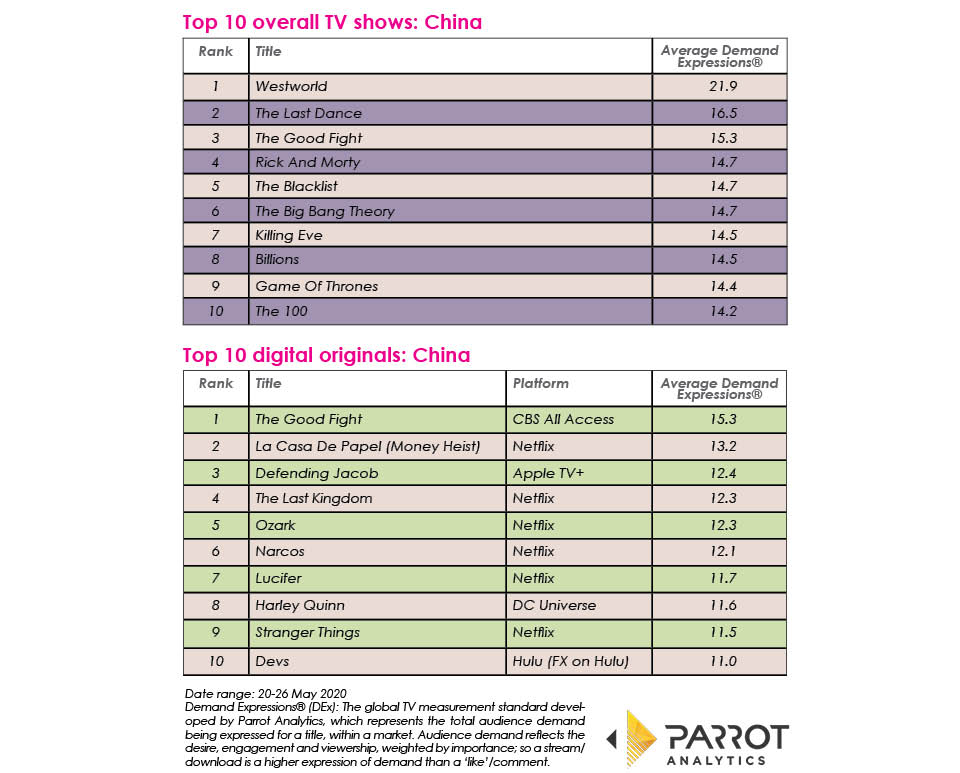 HBO original series, Westworld, was way ahead of demand for video content in China for the week of 20-26 May, coming in 21.9% ahead of demand for the average TV show being measured in China by data science company Parrot Analytics. 

Only one show from the digital original universe – CBS All Access' The Good Fight – could compete with demand for originals on traditional platforms.

The newest of the direct-to-consumer streamers – Apple TV+ – made it onto the top three digital originals with family/legal drama, Defending Jacob. 

Overall, the digital list was dominated by Netflix with six of the top 10.
Note: We've shifted from listing raw demand expressions to showing how much more in demand the top series are than the average TV show in any given market. The data is still calculated using Parrot Analytics' proprietary demand expressions measurement/tracking platform.