Feature
Drama-rama: formats in Asia
Korea was Asia's biggest buyer of scripted formats in the first half of this year, topping the charts with 10 titles (77% of its total of 13 format acquisitions), including drama series from the U.S. (Suits, The Mentalist, Mistresses), Japan (Mother from Nippon TV; Rich Man Poor Woman, The Confidence Man and 100 Million Stars from the Sky from Fuji TV) and the U.K. (Luther, Life on Mars).
Japan is hot on Korea's heels in percentage terms, with drama making up 75% of its total formats. Japan had six drama formats on air/commissioned in the first half, split evenly between the U.S. (Cold Case, Orphan Black, Suits) and Korea (Good Doctor, Memory, Signal).
Of the 13 markets included in our special analysis for Mipcom 2018, Malaysia comes in third with scripted making up 67% of the country's formats on air or commissioned. But what it lacks in numbers, Malaysia makes up for in geographic diversity. Four of Malaysia's six formats are drama – Heartbeat (Turkey), My Coffee Price (Korea), Sanay Wala Na Wakas (Philippines) and Syurga Yang Ke 2 (Indonesia).
Of China's 23 formats, 48% were drama, while in Thailand 4% of the 53 formats in the first six months of 2018 were scripted. Thailand was Asia's largest formats market by volume in the first half of the year. In Vietnam drama titles made up 6% of the total 52 formats (see ContentAsia Issue 4, September 2018).
Philippines and Indonesia, both vibrant domestic drama production markets, shy away from scripted acquisitions, as do Myanmar, Mongolia and Cambodia, albeit for different reasons.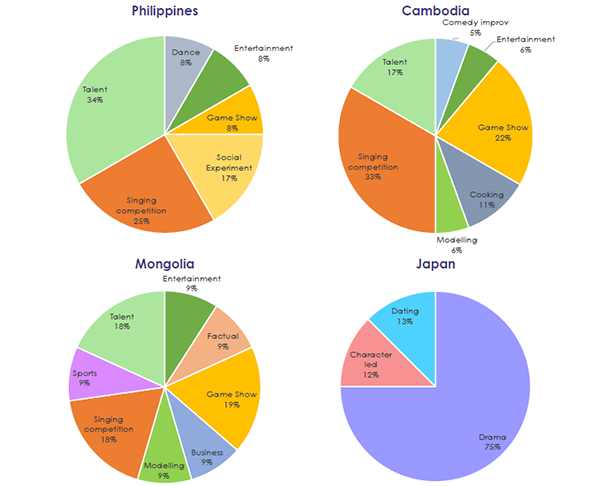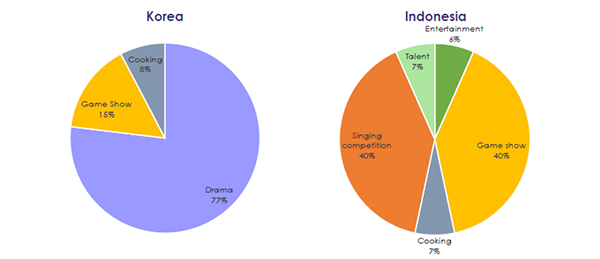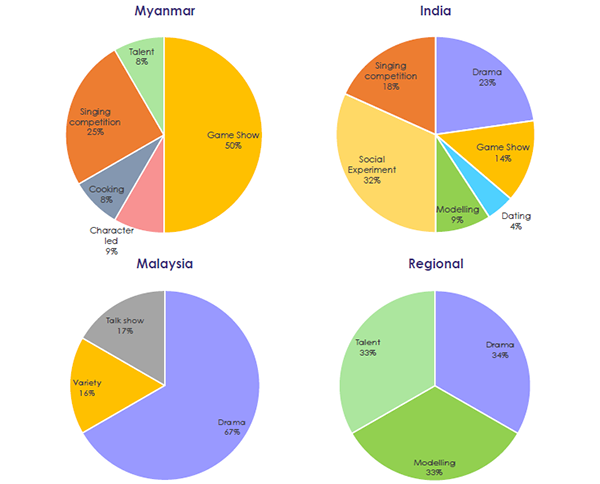 Read more:
Sabrina Duguet, all3media
Rashmi Bajpai, Endemol Shine, Asia
Lester Hu, Hunan TV
Varavuth Jentanakul, Zense Entertainment
Published in ContentAsia's Issue Five 2018, 4 October 2018