"Dark", "Twilight" and "Doom" dominate HK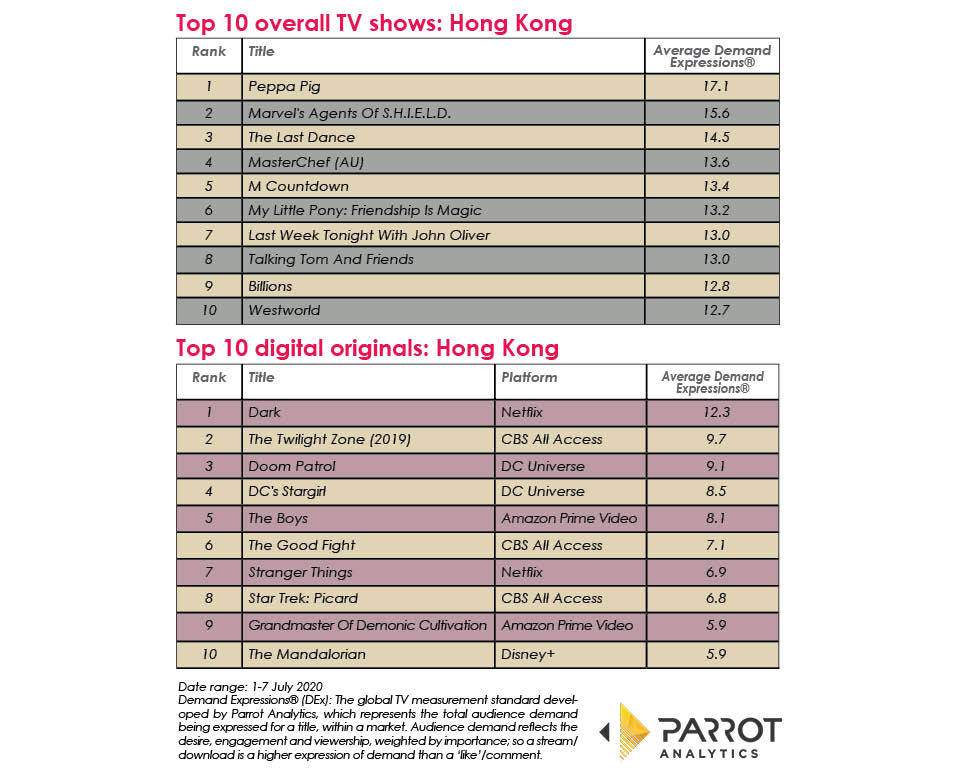 Dark, The Twilight Zone and Doom Patrol were the most in-demand digital originals during a tough political week for Hong Kong, according to the latest data from Parrot Analytics.

From 1-7 July, demand for Netflix's Dark was more than 12 times average demand for digital originals in Hong Kong. 

CBS All Access' The Twilight Zone was some way behind with 9.7 x average demand, followed closely by DC Universe's Doom Patrol with 9.1. 

CBS All Access won the week, with three of the top 10 titles on a list pretty much evenly split between global streaming powerhouses, not all of which are legally available in Hong Kong. 

TVB's local dramas are not part of the measurement system for the regular list of premium entertainment, which is topped for the week by Peppa Pig with a runaway 17.1 x demand. Three of the titles on the top 10 list were animated, putting the genre in competition with drama, which took four of the top spots.