CBS Studios International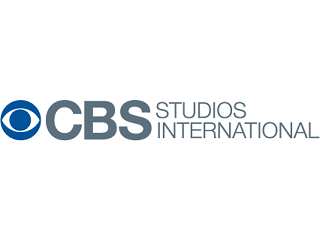 CBS Studios International is the leading supplier of programming to the international television marketplace, licensing to more than 200 markets in more than 60 languages across multiple media platforms. The division distributes content from CBS Television Studios, CBS Television Distribution, SHOWTIME Networks, CBS News, CBS Films and a library of more than 70,000 hours of programming. The Studio participates in a number of international channel ventures and also exports a diverse lineup of formats for local production. CBS Studios International has 13 offices around the world, including its base in Los Angeles and EMEA headquarters in Amsterdam. CBS Studios International is a division of CBS Corporation.
Address
CBS Studios International
7800 Beverly Blvd.
Los Angeles, CA 90036, U.S.
T: +1 323 575 5460 F: +1 323 575 5469
W: www.cbssi.com
Twitter: @CBSIntlTweet
Singapore
30 Raffles Place, #15-01
Chevron House, Singapore 048622
T: +65 6506 6690
Sydney
Kyle House Level 4, 27-31 Macquarie Place,
Sydney, NSW, 2000 Australia
T: +61 2 8274 4400
Tokyo
Burex Toranomon Bldg.,
#1203 2-7-5, Toranomon, Minato-ku
Tokyo 105-0001, Japan
T: +81 3 5157 0821
Beijing
Room 1202, LV12, Tower A, E-Wing Centre,
No, 113 Zhichun St., Haidian,
Beijing, China 100086
+86 (159) 10753759
Who's Who
Sydney:
Stephen White
VP, Client Relations
T: +61 2 8274 4444
E: stephen.white@cbs.com
Singapore:
Nicole Sinclair
VP, Client Relations
T: +65 6506 6690
E: nicole.sinclair@cbs.com
Tokyo:
Hiromichi Sato
Director, Client Relations
T: +81 3 5157 0821
E: Hiromichi.Sato@cbs.com
Beijing:
Ying Zhang
Director, Client Relations
T: +86 (159) 10753759
E: ying.zhang@cbs.com
Genres
CBS has a diverse catalogue of content including series (scripted and unscripted), dramas, sitcoms, TV movies, documentaries, talk shows and formats. The catalogue includes everything from daytime and syndicated programming from CBS Television Distribution to content made for CBS All Access, SHOWTIME, The CW and CBS.
Rights
CBSSI owns or controls all rights to its content.
HD/4K
CBSSI's current slate is all available in HD in addition to a large portion of our library.
Trends & Outlook
"We are continuing to focus on providing the best U.S. content to our platform and channel partners and strengthening their non-linear multiscreen extensions, including Catch Up and TV Everywhere. In addition, new and existing SVOD players continued to become more competitive in the region. CBS will continue to focus on ensuring our content reaches as many viewers as possible."
Asia focus in 2018
"CBS Studios International has well-established offices in Singapore, Beijing and Tokyo, so we are well-positioned to take advantage of all opportunities throughout Asia."
Production
Asia's Next Top Model season 5; India's Next Top Model season 3; Malaysia – The Doctors season 1; Mongolia's Next Top Model season 2; Sri Lanka – Wheel of Fortune season 1; Thailand Hollywood Squares season 1; Vietnam's Next Top Model season 8
Top shows are…
SEAL TEAM
SEAL TEAM is a new military drama that follows the professional and personal lives of the most elite unit of U.S. Navy SEALs as they train, plan and execute the most dangerous, high-stakes missions their country can ask of them. Deployed on clandestine missions worldwide at a moment's notice, and knowing the toll it takes on them and their families, this tight-knit SEAL team displays unwavering patriotism and fearless dedication even in the face of overwhelming odds. Episodes/length: 22x60 mins. Drama
WISDOM OF THE CROWD
In WISDOM OF THE CROWD, a visionary tech innovator creates a cutting-edge crowdsourcing app to solve his daughter's murder and revolutionise crime solving in the process. As he taps into the "wisdom of the crowd," his unexpected success fuels his determination to solve even more cases than just the one that's personal to him. Episodes/length: 13x60 mins. Drama
INSTINCT
INSTINCT stars Alan Cumming as a former CIA operative who is lured back to his old life when the NYPD needs his help to stop a serial killer. Though Dr. Dylan Reinhart (Cumming) and NYPD detective Lizzie Needham initially clash, when it comes to catching killers, they realise they will make an ideal team if they both trust their instincts. Episodes/length: 13x60 mins. Drama