Blue Ant International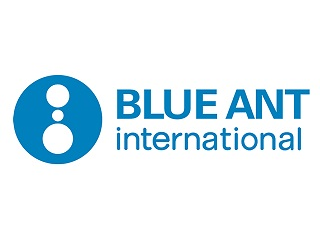 Blue Ant International is a leading transatlantic content distribution company with the largest slate of native 4K natural history programming on the market. Its diverse catalogue of over 3,200+ hours includes award-winning factual, factual entertainment, kids and family lifestyle, reality, high-impact docs and blockbuster formats. Blue Ant International is a division of Blue Ant Media, with offices in the U.K. and Toronto.
Address
Blue Ant International
130 Merton Street
Toronto, Ontario M4S 1A4
T: +1 416-646-4434
W: blueantmedia.com/international/
Who's who...
Solange Attwood
EVP, Blue Ant International
E: solange.attwood@blueantmedia.com.
Solange is based in Toronto, Canada.
Remit: Acquisitions, co-productions, pre-sales, as well as content licensing across the U.S.
Kate Blank
Senior Director, International Sales
Kate is based in Toronto, Canada. Remit: Pre-sales and content licensing across France, Asia Pacific, German-speaking Europe and Eastern Europe
Alex Maldini
VP, International Sales & Acquisitions
Alex is based in London, U.K.
Remit: Sales, acquisitions, co-productions and pre-sales and pre-sales outside of North America and Licensing in the U.K., Scandinavia, Benelux, Italy and Africa
Nick Solowski
Director, International Sales & Acquisitions
Nick is based in Toronto, Canada.
Remit: pre-sales and content licensing across Canada, U.S. Hispanic, Latin America, Iberia, Australia, New Zealand and ancillary
Genres
Blue Ant International offers a vast range of premium content to meet the needs of our clients in Asia's dynamic market. Our diverse catalogue is always expanding and includes genres such as kids and family, factual and factual entertainment, lifestyle, reality, food, crime, paranormal, 4K nature and wildlife, high-impact documentaries and digital studios slate which offer short form and influencer based programming. We've had success across the entire offering but the quality of our nature and wildlife and female skewed lifestyle series continues to grow. Series such as Home Chef to Pro Chef (Our House Media; 14x30'HD), What's For Sale With A View (Blue Ant Media; 26x30'HD) and Africa's Hunters (Plimsoll Productions; 12x60'4K & HD) are great examples of tentpole properties in their respective genres.
Rights
"Blue Ant International is a full-service distribution business and holds all rights to our offering. Our distribution team has established a robust finished content, format sales and branded blocks business and drives value for content owners while effectively windowing programming across all platforms."
Trends & Outlook
"In 2017, Blue Ant International experienced continued growth with native 4K, natural history content. Our team continues to experience great success with big-brand tentpole programming across the region with strong sales in the lifestyle, factual and high-impact docs categories and we expect the demand for this type of content to grow in 2018. Female-skewed content that we expect to continue to pick up momentum in 2018 is series such as Famous Feuds (Our House Media; 10x60'HD) and Fearless in the Kitchen (Fusion Television; 39x30 mins, HD)."
Asia focus in 2018
"Blue Ant International has rapidly expanded its reach across Asia Pacific by securing and effectively windowing sales for content creators across all platforms. In 2018, we continue to focus on all markets across Asia-Pacific while offering a reliable big-budget 4K natural history slate to regions in Asia that are particularly interested in this type of programming."
Top shows are...
Crazy Beautiful Weddings
Your love story isn't the same as anyone else's. So why should your wedding be? Lynzie Kent – the self-described "anti-wedding" wedding planner – takes inspiration in a couple's love story and creates unique and jaw-dropping celebrations. Episodes/length: 10x30 mins. HD. Blue Ant Media for Makeful.
Deadly Australians
Deadly Australians takes an up-close-and-personal look at the secret lives of Australia's most notorious – and sometimes little known – killers, including the world's most venomous snakes, deadly jellyfish, monster crocs, and venom-laden spiders. Episodes/length: 4x60 mins. 4K & HD. Wildbear Productions for Love Nature.
Teddies
Stars four teddy bear friends – Dom, Meeks, Sparky and Tizzy – who live in the wonderful world of Teddytown. Like kids, these bear friends are learning what it's like to grow up; making friends, being kind to others, helping out, making mistakes and respecting and appreciating others. Aimed at the preschool market, this entertaining and endearing series also assists children in their development of social and emotional skills. Episodes/length: 45x30 mins. HD. Produced by Beach House Pictures Kids and Northern Pictures Kids for Okto and Channel 9.