all3media international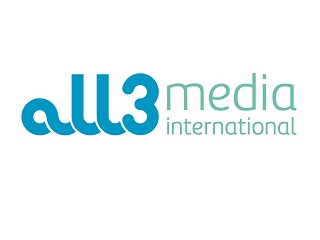 all3media international is one of the U.K.'s leading distribution companies. all3media international is the distribution arm of the all3media group. We promote and license a catalogue of award-winning TV programmes to broadcasters and media platforms across the globe. Over 1,000 broadcast, DVD and digital platform clients from over 200 countries entertain their audiences with the content we supply. Our rich catalogue contains over 9,500 hours of content across all genres, with a focus on drama, comedy, factual and entertainment and formats.
Address
all3media international Asia Pacific Pte. Ltd
1 George Street, #10-01
Singapore 049145
T: +65 6817 3780
Head Office
Berkshire House
168-173 High Holborn
London WC1V 7AA
T: +44 (0)20 7845 4350
F: +44 (0)20 7845 4399
E: international@all3media.com
Who's who...
Sabrina Duguet
EVP Asia Pacific
Finished Territories/Format Territories:
Asia, Australia, New Zealand
E: sabrina.duguet@all3media.com
T: +65 6817 3780
Kit Yow
Sales Manager Asia Pacific
Finished Territories/Format Territories:
Brunei, China, Hong Kong, Japan, Korea, Malaysia, Mongolia, Taiwan
E: kit.yow@all3media.com
T: +65 6817 3780
Amreet Chahal
Sales Manager Asia Pacific
Finished Territories/Format Territories:
Asia, Bangladesh, Cambodia, Indian sub continent, Indonesia, Laos, Myanmar (Burma), Nepal, Pakistan, pan Asia, Philippines, Singapore, Sri Lanka, Thailand, Vietnam
E: amreet.chahal@all3media.com
T: +65 6817 3780
Genres
Focus on drama, comedy, factual, factual entertainment and formats
Rights
This will be different per title but we handle all rights.
HD/4K
All content is being made in HD.
Trends & Outlook
"The biggest change in 2017 was the increase in opportunity – and that covers the opportunity in terms of platforms, transmission slots and indeed genres that the market is open to.
This is in part due to the growing number of platforms that are now also looking at original content, the increased budgets for local productions which in turn has led to more slots for such programming – and finally – the channels are willing to take more risks, to try new ideas and content because of an air of competition to find audiences and revenues."
Asia focus in 2018
"all3media international has invested heavily in scripted drama over the past two years, doubling our investment and resulting in our strongest year to date in the genre. This has created a great response in terms of scripted formats adaptation. This will definitely be more of a focus for us in 2018.
"Thanks to the strong prime time line up of formats we launched in Q4 2017, we have some fantastic deals for 2018.
"Overall I believe most territories in Asia are now fairly open to formats, including Cambodia, Mongolia… These countries have had fantastic success with local productions.
"Japan has been a good market for us in the region with two formats adapted, and I believe the success of Undercover Boss is helping for them to open to more formats.
"In terms of where we would like to do more I would say: Philippines and Malaysia. Thankfully the current upcoming formats have received a very good response as probably a little more suitable for these territories."
Top shows are...
The Miniaturist
A haunting, sumptuous period thriller set in 17th-Century Amsterdam, The Miniaturist tells the story of a house where, beneath the lavish beauty and privilege, lie forbidden passions and dangerous secrets. Episodes/length: 3x60 mins
Liar
A six-episode psychological thriller that follows Laura and Andrew as their seemingly innocent date unravels into a complex web of deceit that neither could foresee. Episodes/length: 6x60 mins
The Sticky Truth About Sugar
Journalist Fiona Phillips is on a mission to find out the health risks of sugar. With the help of four volunteers, Fiona discovers what sugar really does to our bodies and what the health benefits of cutting back are. Episodes/length: 1x60 mins