A+E Networks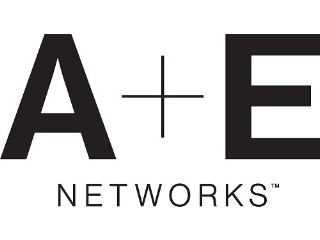 A+E Networks® is an award-winning, global media content company offering consumers a diverse communications environment ranging from linear channels to websites, gaming, watch apps, SVOD products and educational software. A+E Networks is comprised of A&E®, Lifetime®, HISTORY®, Lifetime Movies, FYI™, VICELAND®, Blaze™ and Crime+Investigation. A+E Networks' channels and branded programming reach more than 335 million households in over 200 territories. A+E Networks is a joint venture of Disney-ABC Television Group and Hearst. Follow us on Twitter at twitter.com/aenetworks and Facebook at facebook.com/AENetworks.
Address
A+E Networks
80 Bendemeer Road
#07-04 Hyflux Innovation Centre
Singapore 339949
T: +65 6800 5000
W: aenetworksasia.com
Who's who...
Sean Cohan
President, International & Digital Media
Edward Sabin
Executive MD, International
Patrick Vien
Executive MD,International
Richard Tulk-Hart
MD, International Content Sales
Prem Kamath
Deputy MD, Asia Pacific
Saugato Banerjee
GM, North Asia
Glen Hansen
VP, Content Sales, Asia Pacific
Pooja Nirmal Kant
Director, International Content Sales, Asia Pacific
Genres
Scripted, factual entertainment, crime, lifestyle, movies and formats.
Production
Original productions feature prominently in A+E's plans across both HISTORY and Lifetime in Korea. A+E Network's first South Korea-produced original drama, The Best Moment to Quit Your Job, debuted on Lifetime Asia in December. In addition, A+E, as part of its strategic partnership with iHQ, has shortlisted and will soon begin production in South Korea on two internationally successful formats, Man vs. Child and Alone.
Rights
A+E Networks typically holds worldwide rights across all platforms for a majority of its content catalogue.
Asia focus in 2018
"Every territory in Asia is unique and dissimilar, and will continue to have its own tailored, strategic focus. Content produced in Korea will be represented by A+E for global distribution of both original content and remake opportunities, contributing significantly to the promotion of Korean content worldwide. They will also air across A+E media brands including LIFETIME and HISTORY throughout the Philippines, Thailand, and Malaysia."
Trends & Outlook
"A+E has experienced recent success in Asia with new scripted series Knightfall and SIX. Unique factual programming such as the massive ratings-generating unscripted series, 60 Days In, and recent U.S. ratings hit, Live PD, have also been well received throughout the region. In 2018, Asian businesses will continue to be critical strategic assets in A+E's global portfolio. We anticipate similar success with our TV movies slate, which includes our hottest new film for TV, Cocaine Godmother, starring Catherine Zeta-Jones."
Edward Sabin, Executive MD, International
Top shows are…
Live PD: Police Patrol
Over the course of eight weeks, dash cams along with fixed rig and handheld cameras, will capture the work of a varied mix of urban and rural police forces around the country on a typical Friday night. In-studio host, ABC's Dan Abrams, alongside Dallas Police Department Detectives Rich Emberlin and Kevin Jackson will guide viewers through the night, giving insight to what audiences are seeing in real time, bouncing minute-by-minute between the featured police departments and offering an inside look at each live incident.
Knightfall
Fighters of the Crusaders, Keepers of the Holy Grail – Knightfall is the story of The Knights Templar, one of the most powerful entities in history, guardians of the Holy Grail and the road to Jerusalem, founders of the modern banking system and inspiration for Arthurian legends and modern-day blockbuster films and books. This epic drama series chronicles the actual events leading up to and following the persecution, downfall and eventual burning at the stake of the Knights Templar on a fateful Friday the 13th, 1307.
SIX (Season 2)
From A+E Studios comes a serialised drama inspired by the real missions of NAVY SEAL TEAM SIX. SIX follows an elite team of Navy Seals whose 2010 mission to eliminate a Taliban leader in Afghanistan goes awry when they uncover a U.S. citizen working with the terrorists. SIX is the story of a brotherhood of modern American heroes, the best of the best at what they do, their complex personal lives, and the life and death decisions they make to protect the United States.