PUBLICATIONS
The ContentAsia magazine
The latest issue of our flagship print title.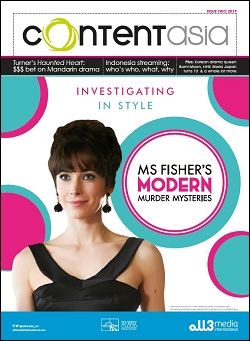 Issue Two 2019 includes:
Annus horribilis
Good news for pay-TV operators in Asia was slim in 2018, and things don't look like they're getting better anytime soon. Outside of India that is, Media Partners Asia said on the eve of this year's Asia Pacific Video Operators Summit (APOS).
Heart stuff
Turner Asia Pacific heads into summer with a major bet on original Mandarin drama co-production, a punt on a multi-layered story about love, life & death straddling the real and the supernatural, and all rights across most of Asia and the U.S. for new Taiwan show, The Haunted Heart.
Celebrating 10
Japan's international broadcaster, NHK WORLD-JAPAN, is celebrating 10 years since its relaunch as a 24-hour English channel. Department head, Keiichi Imamura, talks about a decade at the forefront of the country's international information initiatives.
PLUS MORE...

Previous issues: