PUBLICATIONS
The ContentAsia magazine
The latest issue of our flagship print title.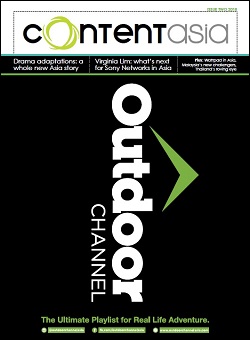 Issue Two 2018 includes:
Interview: Virginia Lim
Sony Pictures Television Networks' new Asia boss, Virginia Lim, is as tough as the environment she faces and a lot more straight talking. As she settles into a different role, Lim talks about shifting acquisitions habits, original production and other assets in her bag of tricks.

Drama: Suits me
Korean versions of NBCUniversal's Suits and BBC's Mistresses fly the flag for scripted format production in Asia this month. But that's not the only reason Korea is fluttering in a happy wind these days.

Formats update: Q1 2018
Although early indications were that format expansion this year had fallen behind 2017, final figures show a 4% increase to 216 for the first quarter from last year's 208. Here's the list of who's on top of Asia's formats charts for Q1 2018.

Previous issues: