PUBLICATIONS
The ContentAsia magazine
The latest issue of our flagship print title.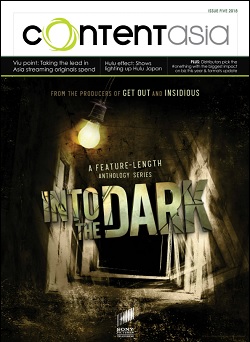 Issue Five 2018 includes:
Viu Point
Vuclip's president/COO, Arun Prakash, on taking the lead in local content spend, the realities of the local production ecosystem, and partnerships that set shows free.
#onething
What's the one thing that has had the biggest impact on sales in Asia this year? Malena Amzah asked. The answers included everything from mergers, pricing and streaming to China, children, partnerships and programmatic solutions for advertisers.
Hulu hoops
Hulu Japan's chief content officer, Kazufumi Nagasawa, talks about hunting down titles from untapped catalogues, the advantages of joint rights acquisition, and how he's dealing with the looming challenge of rivals such as Amazon Prime Video.

Previous issues: