TechStorm - Various Positions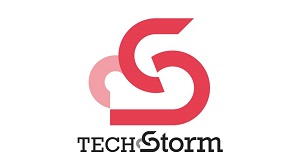 Join TechStorm in our new international headquarters to lead the story telling of Esports champions, tech heroes to 100 million Esports and tech fans across the world. TechStorm is in an aggressive growth phase, having already launched across 7 countries, 80 platforms reaching 43 million viewers in less than 18 months. We are aggressively ramping up our team with multiple positions open at our headquarters to take our brand global. Be a part of a vibrant start-up culture that is driven by passion to impact the world of Asian Esports and tech themes to a global audience. 
Immediate positions:
 
Original Content Producers & Senior Producers (Long form & Digital)
Strong storytelling skills, animation/motion graphics, video production, creativity, detailed in project management.
Develop international and Asian relevant production concepts, script draft, timelines, for in-house Studio TV programmes and drive production from start to finished production
In-studio news production, shooting experience a must
Some prior experience with OB production trucks preferred
Be mature enough to manage multiple deadlines, tight budgets working professionally with other peer members in the team.
Proficient in motion graphics, animation, sound and video editing software including but not limited to:  Final Cut, Adobe After Effects, Adobe Premiere, Flash, Photoshop, AV & lighting equipment
 
Regional Ad sales Managers/Director
Identify, target and drive ad sales revenues across all media products
Must have solid ad sales key contacts, solid experience working with media buying agencies on both ATL and programmatic buys
Meet and exceed annual and quarterly sales targets
 
Regional Partnership/Affiliate Marketing Executives
People-oriented to manage, develop relationships with stakeholders
Spearhead new initiatives, partnership ideas and ability to see-through flawless execution of campaigns
Must work well under stringent lead times
Direct, hands-on experience in affiliate, partnership marketing roles with strong interest social media planning, affiliate co-branded marketing experience execution
 
To qualify: Minimum 5 to 7 years' experience for manager and executives. For Senior Producer and Director positions, a minimum 15 years' direct working experience is required, out of which a minimum 5 years must be in a Director role or Senior Producer role with multinational media companies. Minimum university degree, strong written and spoken skills in English language plus one spoken Asian vernacular language is a must.
Successful candidates can look forward to a vibrant international startup culture in the future-forward Esports, tech space with huge upside in career growth, career development opportunities. Business travels across 15 markets and annual staff incentive trips. Only qualified candidates will be contacted. Singapore residents & PR holders.
 
More job openings available, see TechStorm's LinkedIn page. Send your CV to recruit@techstorm.tv