Feature
Local heroes
OTT platforms have sent demand for localisation services soaring across markets and genres. While they're obviously not complaining, providers say their challenges include maintaining quality at the same time as experimenting with new technologies such as cloud-based workflows and artificial intelligence. ContentAsia asked dubbing/subtitling experts about trends and influences, as well as demand in Asia and abroad.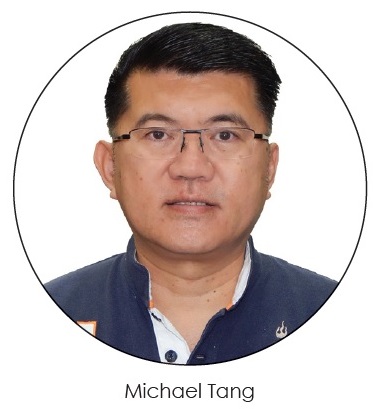 What has had the most significant impact on your business in the past 12 months?
"Over the last year, the rise of OTT platforms has created a strong impact in our business as we have had to ramp up resources significantly to meet the high demand. While we are thrilled to see such amazing growth, it is also very challenging as the supply of quality translators and voice talent is not growing at the same pace."
Michael Tang, Managing Director, Asia, SDI Media
"Fast growing online offers in Asia have impacted our business the most. SVOD/VOD/online platforms are quickly expanding by covering various territories, in which they need to dub or sub most of their catalogue. It clearly appears that the online market strongly boosts the localisation industry, and, in a way, pushes the linear channels to improve the quality of their localisation."
Juliette Vivier, Executive Vice President, Hiventy Asia
"The sharp rise of localisation demand for video content and VR."
Tea C. Dietterich, CEO, 2M Language Services
"AI has had an incredible impact."
Radhika Chinai, Vice President – Content Localisation, Prime Focus Technologies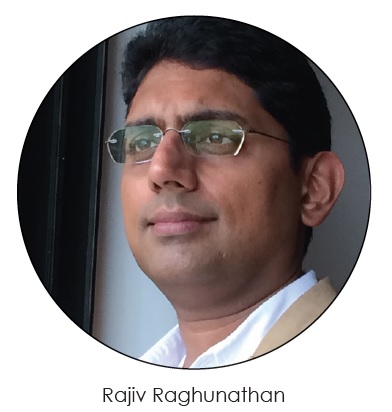 "We are noticing a lot of action in the digital distribution space. With the increase in the number of international OTT services...there is more content available now for local markets. Also, most of these services are looking to produce more local content. Therefore, with the combination of licensed and original content, consumption of content in digital has significantly grown. As cord-cutting continues to grow, we see a significant increase in repurposing and new content in the digital space."
Rajiv Raghunathan, CEO, Vista India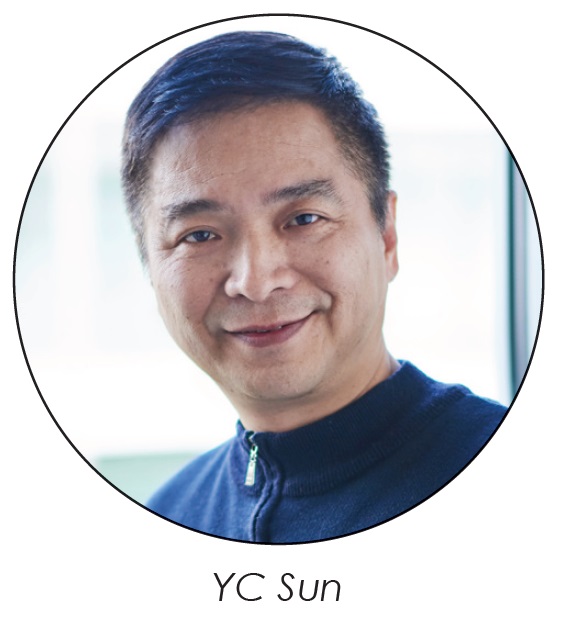 "OTT is the one to make a difference to our business, it has changed the traditional way of operation. OTT platforms are making as much content as they can for their subscribers, and also making content available in as many languages as they can to feed local requirement/demand. This has created serious competition for traditional broadcasters and players, and now everyone is working on different ways of digital delivery for their content to reach as many viewers as they can."
YC Sun, Managing Director – APAC, BTI Studios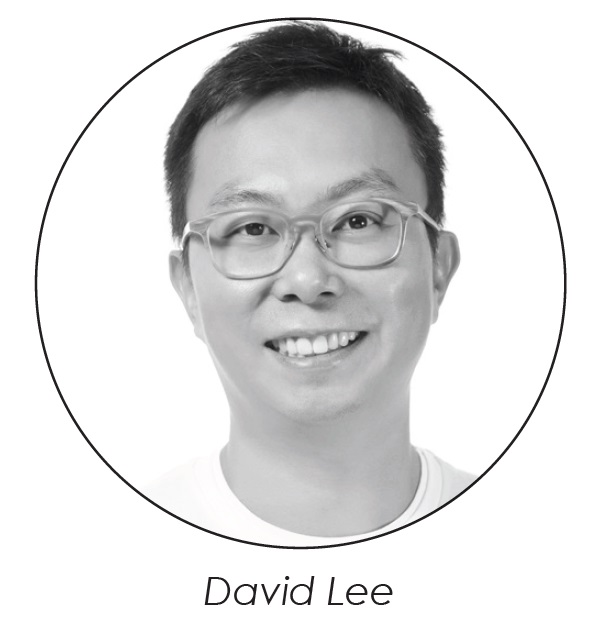 "The growth in OTT platforms and global expansion have brought up the need for more subtitling and dubbing on existing mainstream content. More recent trends are that these platforms are creating more regional content and introducing this back to their own main markets. This, in turn, demands more post production and encoding services, which we also offer."
David Lee, CEO, Iyuno Media Group

Where is most demand in Asia coming from for dubbing/subtitling in terms of content genre and country/broadcaster?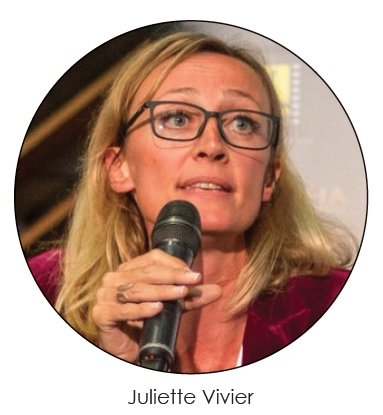 "From our perspective, the demand in Asia is mostly coming from Japan and Korea. The demand goes both ways, from these territories to the rest of the world, since they distribute throughout Asia and more and more out of the continent, and from other territories to Korea and Japan. Therefore, the localisation works requested are from Japanese/Korean languages to other languages and vice versa. The main content genres are animation/edutainment, for which dubbing is a must, while both subtitling and dubbing are requested for dramas or documentaries. It mainly depends on what the targeted audience is used to. In the meantime, according to our current experience, the other main Asian countries for which dub/sub work is highly requested are Thailand, Vietnam, Myanmar and Indonesia."
Juliette Vivier, Executive Vice President, Hiventy Asia
"Mainland China"
Tea C. Dietterich, CEO, 2M Language Services
"India and Southeast Asia."
Radhika Chinai, Vice President – Content Localisation, Prime Focus Technologies
"We see growth across all areas and genres. There is a notable, increasing demand for 'same day as U.S.' live content. Additionally, OTT platforms and distribution are growing much faster than other platforms and we see linear channels facing tough competition, which in turn makes them more selective in terms of which content they localise. Geographically, we are also seeing more growth in Southeast Asia, but that is partly because it is growing from a smaller base."
Michael Tang, Managing Director, Asia, SDI Media
"India. There is a rising demand for Indian content in the Asian market. A lot of Indian multi-episodic TV shows based on fiction, mythology and drama are now finding local markets across Asia. These shows are in turn subtitled and dubbed for seamless local consumption. Likewise, regional cross over through subtitling has increased."
Rajiv Raghunathan, CEO, Vista India
"Nowadays, there is no particular genre of content that can be the most demanding in Asia. It varies in different markets. Action, thrill, love and family are still the four key content genres for all markets. For traditional dub/sub countries, the language requirement has been increased due to OTT/mobile business, and content is now being watched on smart devices... more and more mobile users needs language support."
YC Sun, Managing Director – APAC, BTI Studios
"Major language demands are definitely found in the North Asian countries while we see countries in Southeast Asia also growing in terms of language service demands, such as Thailand, Malaysia and Indonesia. Content providers are either starting their own OTT platform or selling their content to major OTT platforms demanding more localisation."
David Lee, CEO, Iyuno Media Group

Are you seeing a significant uptick in Asian content dubbed/subtitled for markets outside of Asia?
"Yes, Asian content is now not only for Asia's own consumption, and is also becoming more and more globalised."
YC Sun, Managing Director – APAC, BTI Studios
"While most of the content is still from major Hollywood studios, there is a demand for Asian content to be localised for other regions as well. Korean, Japanese, and mainland Chinese content have been the most popular and are showing the greatest uptick in growth outside of Asia."
Michael Tang, Managing Director, Asia, SDI Media
"More Korean content is being localised into various languages than before, including European or even Latin American languages. We are seeing more Chinese content coming up in the markets as well."
David Lee, CEO, Iyuno Media Group
"We can see an uptick in Asian content dubbed/subtitles for African and Latin America markets. For us, it's not significant yet, but it's growing."
Juliette Vivier, Executive Vice President, Hiventy Asia
"Yes, definitely."
Radhika Chinai, Vice President – Content Localisation, Prime Focus Technologies
"Yes. The demand is continuously increasing for more content from Asia across the globe."
Rajiv Raghunathan, CEO, Vista India

Is technology such as AI having an impact on the way content is being localised in Asia?
"There are already numerous products in the market doing translation not only written but also spoken. For localisation of content, it is a totally different story, as language is actually an art in our lives. The words we use and our speaking tones come with different meaning all the time. Content such as dramas and movies, especially with cultural concerns, can't be done easily by tech or AI as far as I can see. They can't be translated with the exact meaning or humour. Perhaps some content, like documentaries or educational, may be easier to translate with technology."
YC Sun, Managing Director – APAC, BTI Studios
"Machine learning and AI have become major talking points across the industry, but there are still no great translation engines trained on media and entertainment content. Accuracy has been very challenging and until there is a viable option that can limit the need for human interaction the cost vs. benefit has not yet been achieved. If a current machine translation engine is only 50% accurate, a localisation provider must still spend a lot of resources to QC the asset before ensuring it is good enough to satisfy mid- and top-tier customers. In this model, that is not yet a benefit. That being said, over the next two to three years we expect to see significant breakthroughs that will have certainly impact our industry."
Michael Tang, Managing Director, Asia, SDI Media
"The evolution of technology has clearly impacted our way of working and our workflows. Thanks to cloud-based in-house production platforms, we can now manage multiple languages works at the same time. Whereas before, we needed a team of project managers to handle the sending/receiving of thousands of files. Tech developments helped us to improve massively in terms of efficiency and quality. We can manage hundreds of freelancers worldwide working on the same project by sharing all the necessary material in one place... In addition, assets from the client are safely guarded in a secured environment and file delivery is managed directly from our platform, instead of externally and putting the assets at risk.
As for AI, although there are new solutions emerging, we still cannot replace human work, expertise and experience. Each language has its own nuances, expressions, cultural backgrounds, sense of humour, etc. For the moment, AI solutions cannot properly assess all the meanings within a given context.
Furthermore, the current and apparent growing demands in terms of localisation are targeting more and more 'rare' languages, for which all the languages specificities are still out of AI's capacity. In my point of view, languages are far too complex to be fully taken up by AI solutions. It might come one day, but I believe we still have years in front of us before it becomes accurate."
Juliette Vivier, Executive Vice President, Hiventy Asia
"China is leading in Big Data and AI. This impacts not only the localised content in Asia but leads the way internationally in general."
Tea C. Dietterich, CEO, 2M Language Services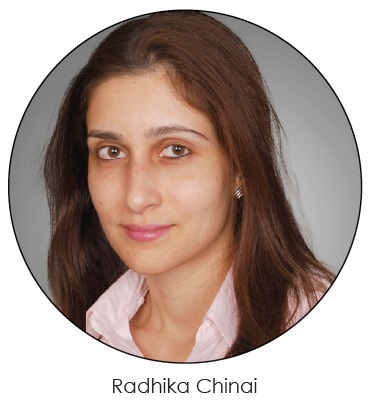 "We are seeing the effect of AI globally. There is a growing demand for rush deliveries, and the only way to cater to shorter deadlines is to automate parts of the process. But it will take a long time for AI and machine learning tools to come close to human intervention. In TV and film content, dialogues can consist of cultural references and creative writing that cannot be captured within a literal translation."
Radhika Chinai, VP – Content Localisation, Prime Focus Technologies
"Yes, it does have an impact on the way content is being localised in Asia. For the process of localisation, a linguist's expertise and knowledge cannot be replaced. The way a linguist reacts and emotes with the film is something that technology can possibly not match. However, technology and artificial intelligence play an important role. In fact, artificial intelligence is utilised in every step of the process. From the creation of translated templates and style guides to audio dubbing, each step has a designated software for the linguist to work on. It is the combination of human expertise and technology that delivers the best output."
Rajiv Raghunathan, CEO, Vista India
"Asian languages are probably most difficult to translate using machines due to lack of data and demand as well as differences in the language structure and grammar against English. Tech can come in handy when it's applied to conform to various technical guidelines in subtitling. However, using tech as a tool to support the language translation itself has been pretty slow and unsuccessful."
David Lee, CEO, Iyuno Media Group

Is short form content entering the localisation sphere in a big way? If it is, where is it coming from and where is it headed?
"The short form content is entering the localisation sphere especially through YouTube. It comes from everywhere, and as far we can see, it is mostly heading to China and Vietnam – Vietnam being the 3rd worldwide consumer of online content."
Juliette Vivier, Executive Vice President, Hiventy Asia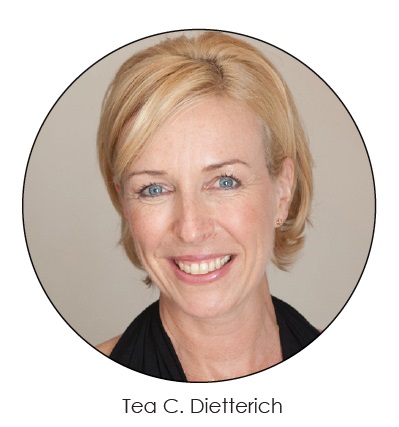 "There is definitely a clear trend towards short form content in localisation but it's being mixed with long form content considered as the "substance" and short form as teasers or synopsis."
Tea C. Dietterich, CEO, 2M Language Services

"Yes. We are seeing an increasing number of requests for short form content across geographies. This volume will only increase – in India specifically, the average duration of content viewed is less than 20 minutes."
Radhika Chinai, Vice President – Content Localization, Prime Focus Technologies
"It is often talked about as the 'next big thing' and we are ready to take on those projects, but we have yet to see it gain enough traction to really make a significant impact."
Michael Tang, Managing Director, Asia, SDI Media
"As India is primarily a mobile first company, short form content clearly is accounting for bulk of the consumption. The YouTube numbers alone prove the point. Brands, public speakers, vloggers, digital streaming platforms want their audiences to feel their presence and consume their content in a speedy and concise way. When it comes to short-form content, understanding the product quickly is an important key factor. If not dubbed, the content is mainly subtitled for advertisements, articles, trailers and videos. So that the consumers can comprehend the content in a better way."
Rajiv Raghunathan, CEO, Vista India
"Short-form content is already becoming a trend for non-standard [OTT/streaming platforms] broadcasters, which mostly have started talking internet and digital business to serve especially the younger generation. Although localisation for now is not as important as traditional viewing, it will be an important value-added service in the future to help boost content viewership."
YC Sun, Managing Director-APAC, BTI Studios
"We have worked on several short-form web productions. From our experience, we can say that the demand and volume are yet small and it seems these types of content is still being tested out by our OTT clients."
David Lee, CEO, Iyuno Media Group

Has demand for Asian localisation of content from Europe and the U.S. dropped?
"The demand for Asian content localisation is growing. However, this does not mean the demand for U.S./European content is dropping. At least in a language service demand point of view, it's not."
David Lee, CEO, Iyuno Media Group

"For us, no, the demand for Asian localisation of content coming from Europe or U.S. has not dropped. This might be highly related to Netflix's expansion in the region, but not only that. Linear channels, pay-TV bouquets or online platforms are still acquiring content out of Asia requiring local language localisation."
Juliette Vivier, Executive Vice President, Hiventy Asia
"Demand hasn't dropped but the way it's being delivered has changed due to technology and therefore the players have changed. Hence, for some companies, the demand has dropped indeed as Asian companies are localising their content themselves with the new tools and data they have at hand."
Tea C. Dietterich, CEO, 2M Language Services
"We are seeing localisation of content in Asian languages only increasing. Today about 50% of the content we work with is localised across Asian languages. We are processing subtitles and dubs for Netflix across five Indian regional languages for customers globally such as STAR, Viacom18 and Sony MSM."
Radhika Chinai, Vice President – Content Localization, Prime Focus Technologies
"No, we have not seen any significant dips in content from Europe or the U.S."
Michael Tang, Managing Director, Asia, SDI Media
"We believe it hasn't. The infrastructure has vastly improved from what it was a decade ago. 4G/LTE is more accessible on mobile networks, data prices have fallen, and dedicated high speed broadband has become standard fitment in most homes. This has enabled consumers to enjoy hi-definition content with pristine sound across the internet. Therefore, the normal consumer now has a choice to pick shows online either locally or from an international service."
Rajiv Raghunathan, CEO, Vista India
"Asia is a big market for all content owners as they make up about 60% of the world population in total. So, I don't think the demand of Europe and U.S. content has dropped. It may be only for library content, but all the new contents are for sure to be localised for Asia audiences."
YC Sun, Managing Director-APAC, BTI Studios

Is there anything else about the localisation business in Asia you have noticed that you would like to mention for the article?
"The audiences are growing and the need for localisation across different content has become more apparent in the recent years. Additionally, we see that a lot of opportunities have increased, and many shops have been set up to service the localisation need, thereby increasing employment. Localisation has enabled additional revenue streams for the content owner by opening new markets. It would be difficult to imagine an Indian show being monetised in Turkey or a Korean show being monetised in India without the help of localisation. We see China becoming more open to Indian content and some of our Hindi movies have grossed as much as in the local market, if not more. We believe that localisation of content will expand the global market for all kinds of content which were previously limited by technology. Almost all the major American content companies including HBO, Netflix, Prime etc are increasing leaning toward producing international shows for both local and global audiences. As the saying goes, 'It is the Story that matters'."
Rajiv Raghunathan, CEO, Vista India

"Since Netflix came into the global market, and more generally the OTT platforms, localisation has become a keystone for global distribution and growth. Localisation is a crucial step to sell out programmes, expand market share, and increase worldwide sales. However, a poorly made localisation can dramatically affect a film or a series release, thus becoming a complete failure in one or several territories. For us, players such as Netflix highly stimulated the quality of localisation on the one hand and the interest to localise in various (and previously rarely addressed) local languages in the other. Figures have shown that a properly done localisation in the targeted territory immediately impacts the sales and/or the brand. As an example, in Poland and Turkey, interest in Netflix more than doubled right after the addition of local language support and has remained high since. Nowadays, programmes are airing simultaneously in multiple territories and therefore in multiple languages. Programmes are crossing borders and are being shown all around the globe. However, the key to success remains in how the quality and the essence of the original version are kept. This is where localization studios have a great role to play to support their customers' business development within the region, continent or on a worldwide level."
Juliette Vivier, Executive Vice President, Hiventy Asia
"Localisation businesses in Asia make large investments in big data and big data related technologies. They are fast becoming world leaders in localisation technology and the world is waking up to this. All of us in the industry are now paying attention to China and learning from them."
Tea C. Dietterich, CEO, 2M Language Services
"Day-and-date requests, those being localised subtitles available within 24 hours of TX date, have become very common amongst both linear pay TV channels and OTT platforms. Demand for same day content continues to be a very important service, especially with the threat of piracy."
Michael Tang, Managing Director, Asia, SDI Media
"As Asia's localisation business grows rapidly, most of the content owners want to have their content localised in good quality and reach their audiences faster. So, there are a few things that all service providers needed to be aware of. The first one is quality. Most of Asia's localisation is not in good quality, they just make it and air it, without checking on quality. We should be localising the content and ensuring it is done as good as the original Asian languages, which is our mother tongues. Secondly is the rate, because of the bad quality, the rate is low, and it becomes a bad cycle. Worse quality and low rates, it doesn't help at all. The third is time frame. We should all find ways to shorten the lead-time to help content owners reach Asian audiences as fast as we can, so that we can all enjoy good viewing experience for all content."
YC Sun, Managing Director-APAC, BTI Studios
"As mentioned, the demand for regional and diverse content is driving more local productions and this definitely is a major change in Asia nowadays. We are localising more Asian programmes than ever into various languages around the world."
David Lee, CEO, Iyuno Media Group
Published in Issue Three of ContentAsia's in-print + online 2018 (22 June 2018)