Sony Picture Television - Vice President/Senior Vice President New Media/TV Distribution & Business Development, Asia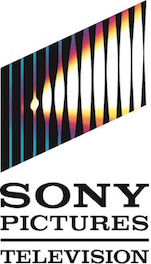 Position: Vice President/Senior Vice President New Media/TV Distribution & Business Development, Asia
Reporting to the Senior Vice President, International Distribution, APAC, this individual is a senior Sony Pictures Television (SPT) team member working closely with the senior sales executives across Greater China, Southeast Asia, India and Korea, evaluating and structuring deals to optimize results. This role is responsible for deal negotiations and analyses, deal models review, term sheets and long form agreements across new media (EST, VOD, SVOD, AVOD) and traditional media (TV networks). Further, he/she will also assist in negotiating and reviewing agreements for local content production and/ or acquisitions.
This role is client-facing, and will be the co-lead on larger deal negotiations alongside each region's senior sales executives. He/she will also act as a critical liaison between SPT and Sony Pictures' Home Entertainment and Theatrical Releasing teams in developing windows and pricing strategies to achieve overall maximum benefits. In addition, he/she will work closely with SPT's Sales Planning & Operations, Legal and Finance teams.
This individual will identify and assess local business opportunities that can fuel SPT's growth, be a thought leader on new video consumption business models by monitoring and assessing feasibility and market potential of such models and their impact on SPE.
Overview of Core Responsibilities
• 75%DealanalysesandnegotiationsalongsideSPTregionalsalesexecutives on larger and strategic licensing deals; Work with Legal, Finance and Planning and Operations on term sheets, deal modeling and contracts.
• 15% Discovery and thought leadership on new content delivery business models, its market potential for SPT and how SPT can monetize materially from these new models.
• 10% Deal analyses and negotiations on local content acquisition/ investment opportunities.
Requirements
• 10+ years of relevant business experience, most in the media/TV industry
• MBA preferred; Bachelor degree required
• Strong financial and commercial skills are a necessity. Advanced modelling skills, crafting and reviewing term sheets; proficient in reviewing legal agreements
• Excellent business acumen and strong leadership and management skills
• Extremely good and structured communicator, both verbal and written; team player with high energy and positive attitudes
• Attention to details; highly analytical
• Genuine interests in understanding and embracing new business models
• Unsatisfied with status-quo; hyper-growth orientation; ambitious
• Experience as an analyst in an investment bank or management consultancy an advantage
• Fluency in English; Asian language abilities an advantage

Interested candidates are invited to send your resume to Adelene_Khoo@spe.sony.com