TABI Channel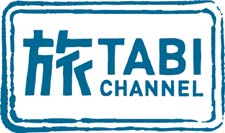 TABI Channel is Japan's favourite 24-hour travel and life- style channel. It specialises in celebrating amazing journeys, capturing the beauty and wonder of the travel experience. From the unusual to the luxurious, TABI Channel takes view- ers on unforgettable journeys that inspire and mesmerise.
The single most important influence on Asia's TV industry in the next 12 months will be...
"With the power now firmly in the hands of consumers, 2017 will favor the bold as we see more change, more trials and more learnings"
Ricky Ow, President, Turner Asia Pacific
Address
Regional Headquarters:
Turner Asia Pacific 36/F Oxford House, Taikoo Place
979 King's Road, Quarry Bay
Hong Kong
T: +852 3128 3333
W: www.turner.com
Turner Asia Pacific has a presence in: Bangkok, Bangalore, Beijing, Hong Kong, Karachi, Kuala Lumpur, Manila, Mumbai, New Delhi, Seoul, Singapore, Shanghai, Sydney, Taipei and Tokyo.