Deutsche Welle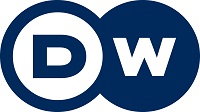 Deutsche Welle (DW) is Germany's international broadcaster and a trusted source for reliable news and information with content in 30 languages. The flagship channel DW provides analysis and insights to viewers around the globe, reporting on important issues in English 24/7. With continuous news reports, special features and talk shows covering everything from business, science and politics to culture and sports, DW brings people closer to what matters most – made in Germany, made for minds.
Content
DW has increased its percentage of news and information, which means a higher ratio of first runs and less re-runs. DW, being a global channel, has to acquire material with worldwide geographical rights. This also means that DW has to hit each time-region's prime time with relevant content. DW adapts its content by the hour, according to each region's prime time.
Target audience
DW reaches opinion leaders and information seekers. In most of Asia, this target audience could be referred to as educated, PMEBs, primarily in urban areas, age between 20-49 years old.
Local Production
DW produces a Chinese edition of its lifestyle magazine Euromaxx with CCTV's World Geography Channel. A Malay version of Euromaxx is available in Malaysia as well. In addition, DW has created localised productions of its science and technology magazines. There's Manthan for Hindi audiences, Onneshon for Bangladesh, Inovator for the Bahasa Indonesian market, and Sawal for Pakistan. Several programmes are available with subtitles in countries such as Indonesia and Vietnam for local audiences.
Television
Deutsche Welle (DW) offers two linear channels in Asia: DW in English and DW (Deutsch) in German. Both channels for Asia come with localised EPG and in some countries, DW's platform partners offer local subtitles and branded co-productions. DW is available in HD.
Channel distribution in Asia
DW has 24-hour linear channel carriage deals in almost every Asian country. DW is present on more than 1,100 platforms and channels in Asia either as a linear channel on cable, DTH, IPTV, mobile, DVB-T or on channels rebroadcasting selected key programme brands on terrestrial free TV, Internet and mobile. These are available to more than 100 million households in the region.
Mobile/wireless/broadband/online
DW offers SVOD services through some of its partners' IPTV packages. DW has deals with the most popular video platforms in China such as Tudou, Youku and Huanqiu. DW also offers a library of video and audio content in its online Media Center. SmartTV users can enjoy VoD features as well, since DW has agreements with many TV manufacturers in order to embed the TV app in newer models.
Advertising/sponsorship
Along with classic advertising with insertion into the 24/7 English-language TV feed, DW also offers the possibility to sponsor programmes and create promotional stories with a distinctive character and a high level of credibility.
The single most important influence on Asia's TV industry in the next 12 months will be...
With so many different platforms and access points for video content, a big challenge for all content producers will be creating a seamless viewing experience. Regardless of mobile, online or terrestrial television, we want to ensure that all of our viewers have access to the best quality video available." Petra Schneider, Director Distribution