Boomerang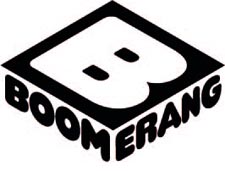 Boomerang provides light-hearted and fun moments, showcas- ing a mixture of internationally recognised comedy and fantasy series. Core programmes include Tom and Jerry, Mr. Bean, The Garfield Show, My Little Pony, Shaun the Sheep and The Looney Tunes Show. New series for the channel include Grizzy and the Lemmings, Looney Tunes and Be Cool Scooby Doo!.
Owned by / Company
Turner Asia Pacific creates and distributes award-winning brands throughout the region, running 61 channels in 14 languages across 40 countries. These include CNN International, CNNj, CNN, HLN, Cartoon Network, Adult Swim, Boomerang, POGO, Toonami, Warner TV, Oh!K, TCM Turner Classic Movies, truTV, MondoTV, TABI Channel, and HBO, HBO HD and WB in South Asia. Turner manages the business of Pay- and Free-TV channels, as well as Internet-based services, and oversees commercial partnerships with various third-party media ventures; it teams with Warner Bros. and HBO to leverage Time Warner's global reach. Turner Broadcasting System Asia Pacific, Inc. ("Turner Asia Pacific") is a Time Warner company.
The single most important influence on Asia's TV industry in the next 12 months will be...
"With the power now firmly in the hands of consumers, 2017 will favor the bold as we see more change, more trials and more learnings"
Ricky Ow, President, Turner Asia Pacific
Address
Regional Headquarters:
Turner Asia Pacific 36/F Oxford House, Taikoo Place
979 King's Road, Quarry Bay
Hong Kong
T: +852 3128 3333
W: www.turner.com
Turner Asia Pacific has a presence in: Bangkok, Bangalore, Beijing, Hong Kong, Karachi, Kuala Lumpur, Manila, Mumbai, New Delhi, Seoul, Singapore, Shanghai, Sydney, Taipei and Tokyo.