Animax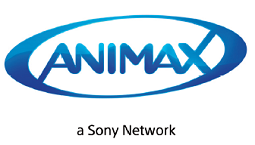 Animax is Asia's leading destination for Japanese anime and offers a wide variety of programmes from popular genres such as action, romance, horror, supernatural, sci-fi, comedy and slice-of-life. Home to some of the biggest anime titles, which are simulcast with Japan, Animax entertains hardcore fans in 34 million homes across 15 territories in Asia. Hit series include One Punch Man, My Hero Academia, The Seven Deadly Sins, Mob Psycho 100, D.Gray-man HALLOW and Fairy Tail. In Malaysia, Animax is also available on Astro's SVOD service. Beyond the screen, Animax actively engages its audiences at local events, including its signature Animax Carnival that has rolled out in Malaysia, the Philippines and Taiwan.
Owned by / Company
Sony Pictures Television (SPT) Networks, Asia is a leading operator of ad-supported 24/7 channels including English general entertainment powerhouses AXN and Sony Channel; and Asian content giants Animax, GEM and ONE. SPT Networks' portfolio collectively features the biggest and best titles from Korea, Japan and the U.S that are first run, exclusive and aired close to the original telecast. Taking the content beyond the linear screen, SPT Networks immerses viewers in its premium entertainment via large-scale festivals, celebrity fan meets and social platform conversations. In Asia, SPT Networks' portfolio is available across 20 territories and in over 45 million homes.
Advertising/sponsorship
SPT Networks, Asia is a one-stop destination that enables advertisers to go beyond the 30 second spot and tap into the power of Sony's premium entertainment, regional reach and unparalleled influence. Local market and pan-regional media solutions include brand integration in original series; customised content for multiple screens; large-scale events and consumer activations; and engaging social campaigns.
The single most important influence on Asia's TV industry in the next 12 months will be...
"Premium Asian content, localised original productions, and stronger partnerships that support pay-TV operators' digital expansion will be the core focus in 2017 in order to meet the discerning demands of our viewers."
Hui Keng Ang, Senior Vice President and General Manager, Sony Pictures Television Networks, Asia
Address
Sony Pictures Television Networks, Asia
10 Changi Business Park Central 2
#03–01, Hansapoint@CBP
Singapore 486030
T: +65 6622 8722
W: www.AXN-Asia.com
www.SonyChannelAsia.com
www.Animax-Asia.com
www.ONETVAsia.com
www.GEMTVAsia.com